Current Events
---
HBCU Affordable Learning Summit - APRIL 5-7, 2017

Join us at OLC INNOVATE as The Southern University System, the California State University, MERLOT, and OLC will share practices, strategies, and resources for reducing the costs of instructional materials for students, making higher education more affordable for more students in Historically Black Universities (HBCUs) in the United States and Higher Education Institutions in Africa (HEIA).
Learn more about the Summit here.
---
SU receives BOR INNOVATION Grant to develop OER-Based online program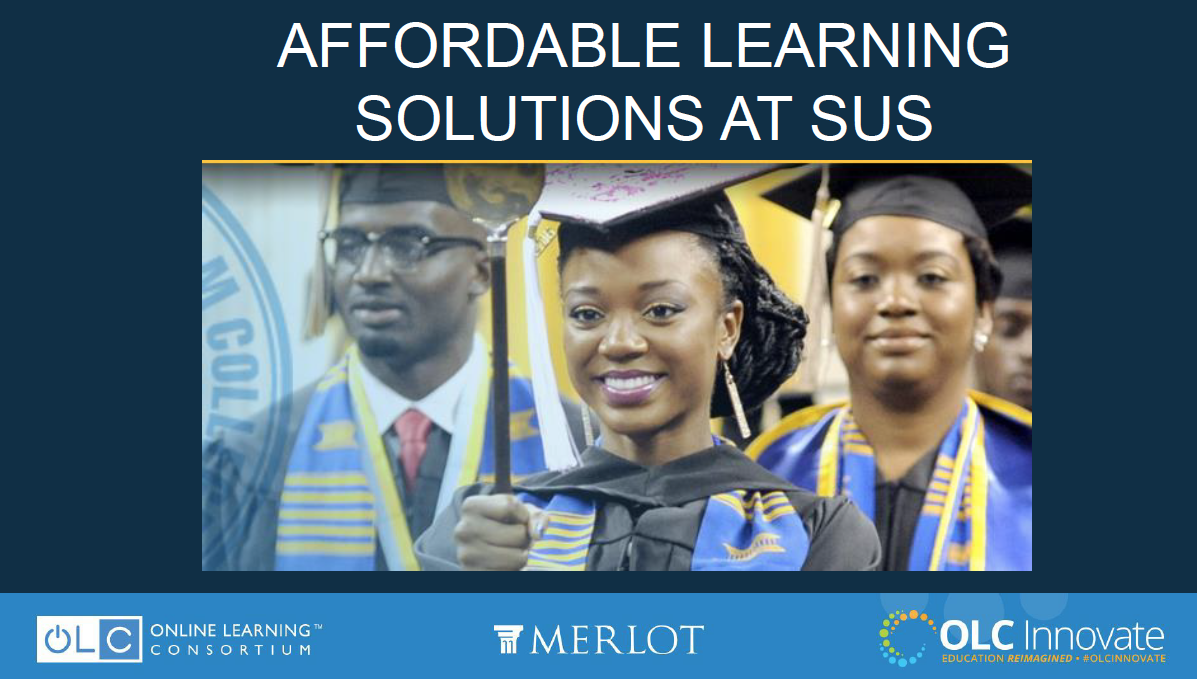 Southern University Baton Rouge (SUBR) has been awarded a Louisiana Board of Regents (BOR) eLearning Innovation Grant for a project entitled, "Enabling Educational Quality and College Affordability through a System-Wide Implementation of Zero-Textbook-Cost Courses and Degrees."
Moustapha Diack, SU chair of the doctoral program in SMED, College of Science and Engineering (CSE) and the Office of Online Learning at Southern University Shreveport (SUSLA), co-principal investigator, Veronica McEachin, received more than $18,000 to develop the first associate degree program using exclusively Open Education Resources (OER). The OER-based degree, commonly dubbed Zero-cost-textbook degree (Z-Degree) will serve as a model for Louisiana. Southern was one of four state institutions to receive the grant.
Learn more about the grant here.
---
SU System receives MERLOT Stewardship Award

The Southern University System received a MERLOT Stewardship Award at the INNOVATE 2017 International Conference, co-sponsored by the Online Learning Consortium (OLC) and the Multimedia Educational Resources for Learning and Online Teaching (MERLOT) global organization, April 5-7, 2017 in New Orleans.
The SU System was recognized for its leadership role in launching the partnership with the California State University MERLOT, an Affordable Learning Solution (AL$) portal, and the Southern University Open Library for Education (SUOL4Ed) on April 19, 2016.
Learn more about the award here.
---